RECYCLING RESOURCES
To support Connecticut recycling efforts, RecycleCT has resources available to help educators, municipalities and recycling companies inform their communities on the state's universal, residential recycling guidelines.
The materials can be easily downloaded with specific collateral pieces having areas for organization name, address, phone number and website address customization.
RECYCLECT WIZARD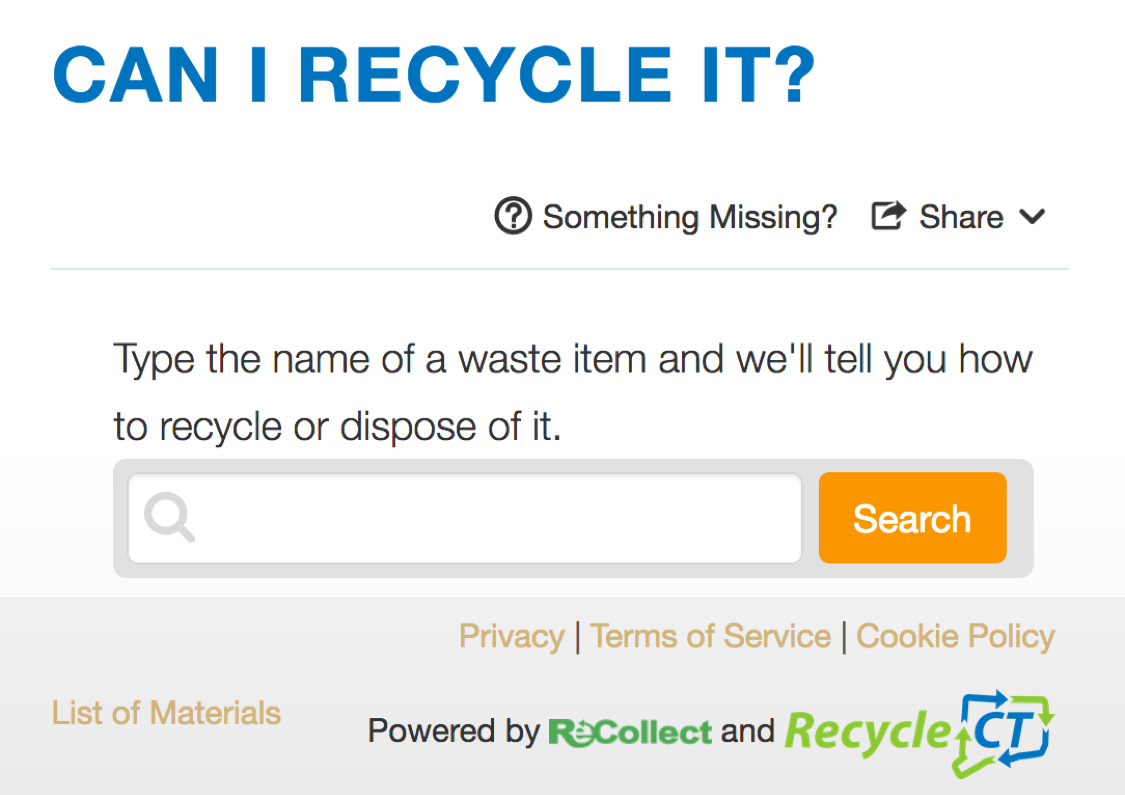 You can now embed our RecycleCT wizard on your company's website! It's a great resource for your residents, customers and community. For more information on how to use the RecycleCT wizard on your site, please email Sherill Baldwin at Sherill.Baldwin@ct.gov.
Poster
All the recycling information that your customers need on one sheet.
Size: 11" x 17"
Flyers
All the recycling information that your customers need on one sheet.
Size: 8.5" x 11"
2-sided horizontal flyers.
Size: 11" x 8.5"
Bill Inserts
These two-sided inserts are the perfect size to slip into an envelope with your company's bill.
Size: 8.5" x 3.5"
Tip Cards
These tip cards provide quick and easy facts on how to recycle everyday items and cartons properly.
Size: 5" x 7"
Post Card Mailer
This 2-sided Post Card Mailer has fillable forms for your company's logo and mailing address.
Size: 9" x 6"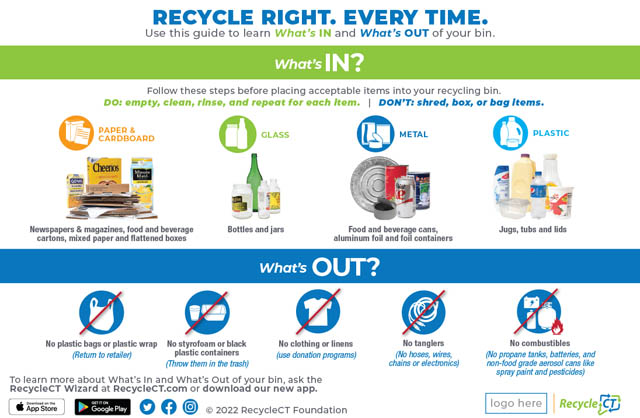 Invoice Insert
Size: 8.5" x 3.5"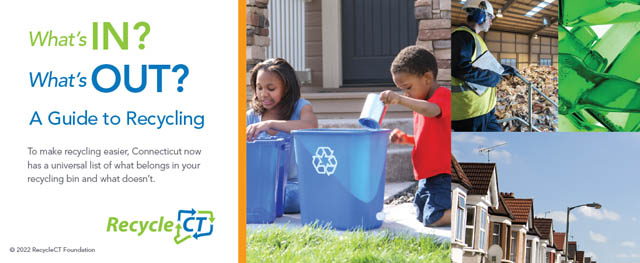 OTHER RESOURCES
These items require special printing instructions. Click here to download the instructions.
Bin Sticker
Place this helpful sticker right on your customers' recycling bins.
Size: 9" x 4.5"
Download English
Descargar español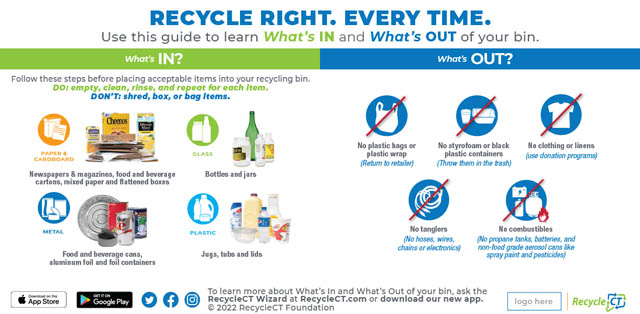 ONLINE
Online Web Banners
These web banners can be placed on a municipality website and linked to RecycleCT.com.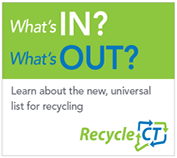 FOR SCHOOLS
These items can be hung or handed out to get kids excited about recycling the right way from a young age.
Posters
Size: 22" x 28"
Download English
Descargar español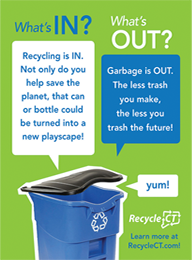 Size: 22" x 28"
Download English
Descargar español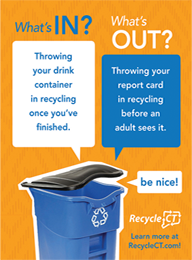 Size: 22" x 28"
Download English
Descargar español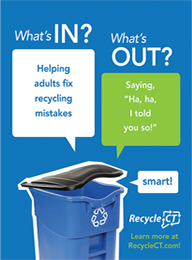 Flyers
Size: 8.5" x 11"
Download English
Descargar español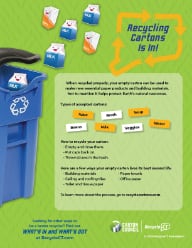 Size: 8.5" x 11"
Download English
Descargar español